Have you ever wanted to remodel your bathroom but don't have the money for renovations? Here are some fun ideas on how to make that old bathroom feel new again.
According to Fixr.com, the average national cost for a bathroom renovation ranges from $4,500 to $9,000. How about doing a refresh instead? Here are a few upgrades that can spruce up your space with minimal headache.
A new shower curtain.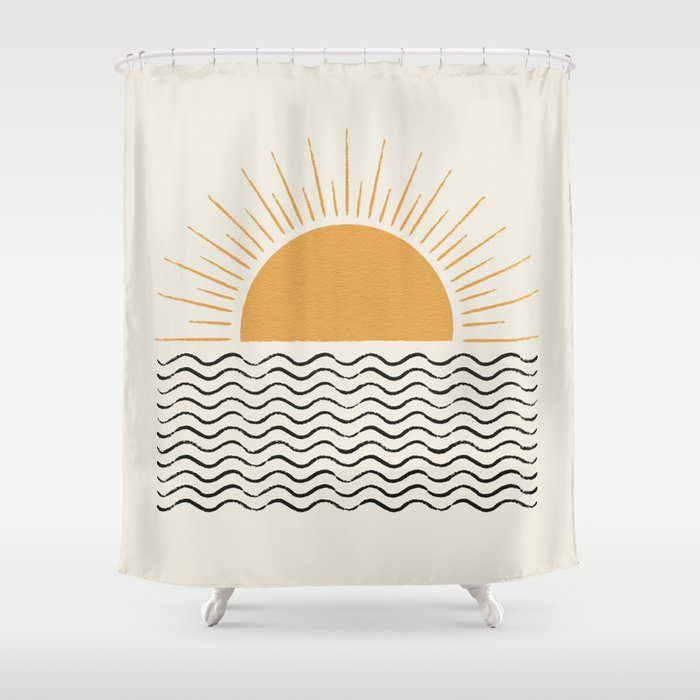 Many people don't give it a second thought to just hang a plastic shower curtain.
Most people don't think twice about hanging a standard plastic shower curtain in their bathroom, but it's a lost opportunity to make a design statement with a much nicer-looking cloth hanging that can dictate the whole vibe of the room. (Just don't forget to hang a plastic vinyl liner behind it to prevent water spillage.)
Apply fresh grout to tile.
If you've scrubbed your grout within an inch of its life and it still looks moldy and discolored, it's time to replace it. Wearing a mask, use a handheld removal tool (under $10 at Home Depot) to gently scrape existing grout away. When you're finished, wipe the area to create a clean surface. Mix your grout and apply using a spreader and finisher.
Add new hardware.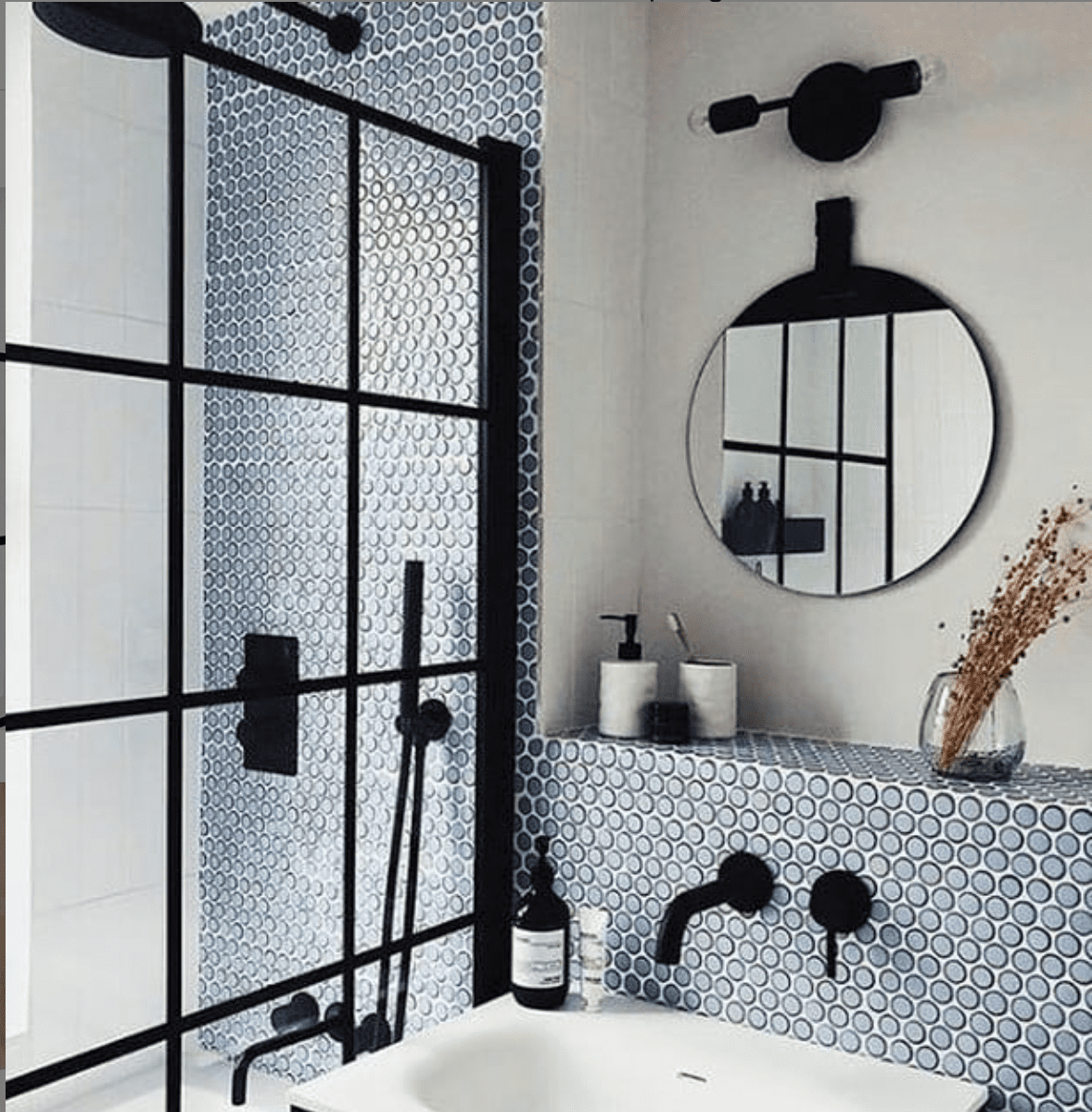 Replacing your existing sink or tub may be well out of the price range, but new fixtures like faucets are surprisingly inexpensive, and really catch the eye. Most sets available are standard sizes, so all you have to do is choose the design. Similarly, it's not a huge undertaking to replace a leaky old showerhead with, say, a higher-end rainfall model. However, unless you have basic plumbing skills, we'd advise you pay a professional to install the new pieces. If you're not ready to pay a service bill, why not try new drawer pulls. You can find sets in styles from vintage to modern. Another easy change: buy a matching bathroom set (containing essentials like a towel holder, toilet paper roll, and door hooks).
Paint the walls white.
It's fine to get creative with the wall color in other parts of your home, but crisp white is best when it comes to making a small space seem larger. Any decorator will tell you that a fresh coat of paint is the simplest way to instantly transform a room and make it look especially fresh and clean. But for the bathroom, choose a mildew-resistant formula to help prevent mold. While you have your materials out, why not paint outdated cabinetry for a more dramatic revamp?
Reglaze your tub
A new tub will cost a few thousand—but the far more budget-friendly option is to reglaze the tub you have, which will run you around $500. It's a relatively simple process that transforms your grimy old bathtub into a sparkling-new watering hole.
This is not a task you can easily achieve on your own, so hiring a professional to do the honors may be the way to go. Yet if you're handy and ambitious, by all means do it yourself. Here's more on how to reglaze a tub.
Consider a more flattering light fixture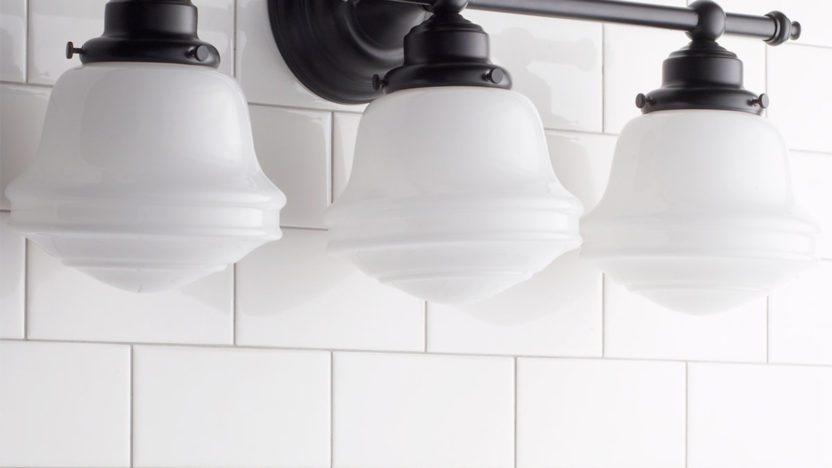 Statement light fixtures used to be reserved for high-end renovations, but in 2021 there are so many affordable options thanks to online shops like All Modern and Schoolhouse. We like this retro-style option above from Shades of Light ($224.00).
Want to add a warm, flattering cast to the room? Here's an old Hollywood lighting trick: Swap regular old lightbulbs for ones that are slightly pink-tinged.
Add a stick-on backsplash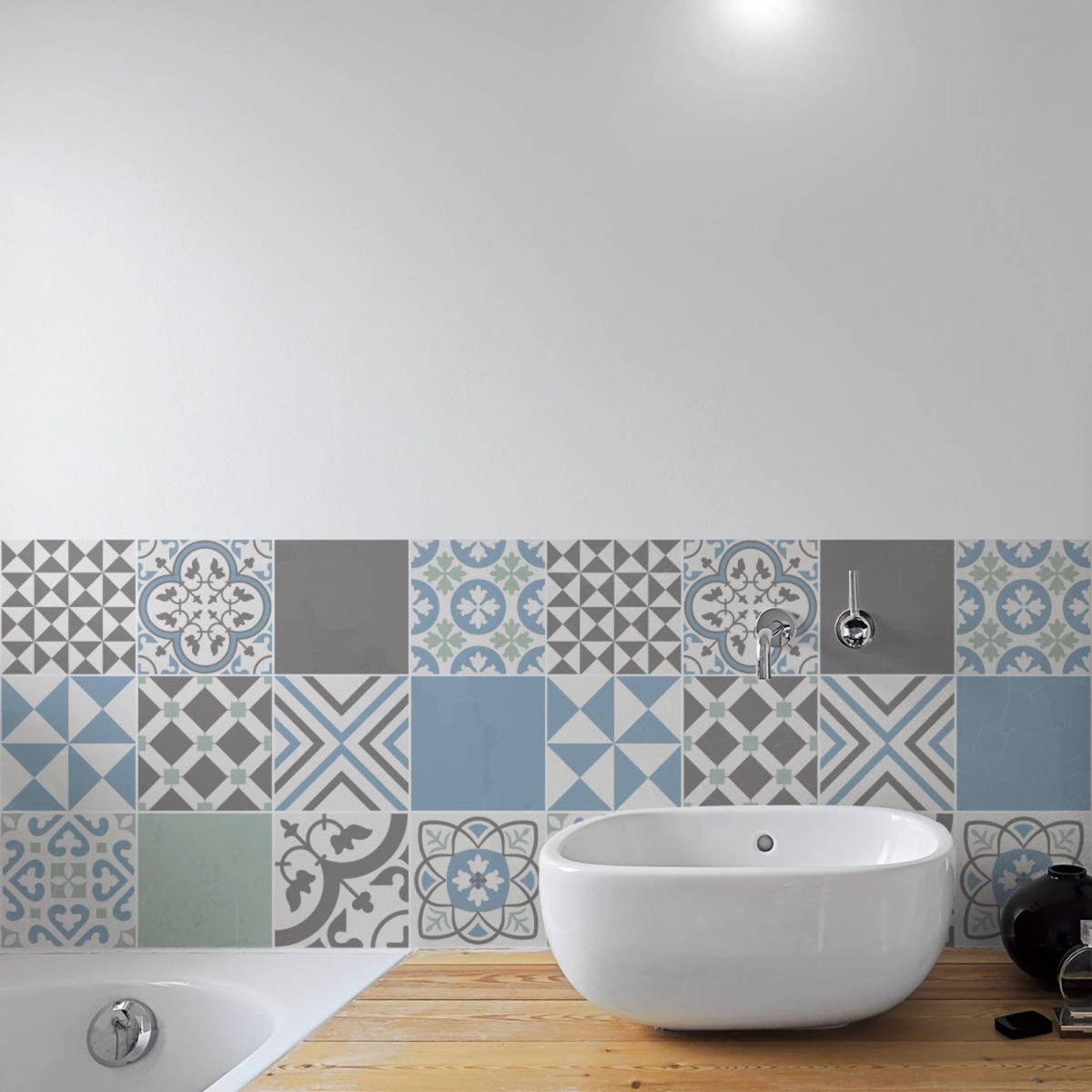 Your vanity is a natural focal point of your bathroom, so why not add a little pizazz while also protecting your walls from a high moisture area? We consider actual tile application to be on the more advanced side of DIY home projects, but new adhesive backsplashes are easy to apply, like the one above from Etsy ($21.72 for a pack of 24).
Pro tip: Use a blow-dryer to make sure it goes on smooth and fully adheres.
By: Erin Flaherty