1. Design a light show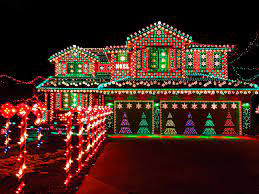 While twinkly lights are a hallmark of holiday decor, it's a huge pain to have to crawl under the tree every morning and night to turn them on or off, or to trudge outside in the cold to light up your lawn display. These annoyances can all be over with a Smart Plug ($24.99).
By connecting your holiday lights to a smart plug, installing the app on your phone, and pairing the plug with your smart speaker (Amazon Echo or Google Nest), you can control any decorative lights in your home with a simple voice command.
For example: "Alexa, turn on holiday lights" (full disclosure, I've got this going on in my apartment right now).
Take it a step further, and you can schedule a Google or Alexa Routine that will turn your holiday lights on and off at the same time every day.
This can also minimize fire hazards if you forget to turn off your Christmas tree lights before bed or when you leave the house.
According to the National Fire Protection Association, lighting was involved in almost half (45%) of home Christmas tree fires (other hazards include candles or heating equipment placed too close to the tree).
For the even more technically adventurous, it is possible to sync your lights to pulse to the beat of holiday tunes.
This requires a special strand of smart lights, like the LEDs available from Twinkly or Novolink, but the results—well, just imagine your own home disco to Mariah Carey's "All I Want for Christmas." You get the idea!
2. Program your doorbell to sing carols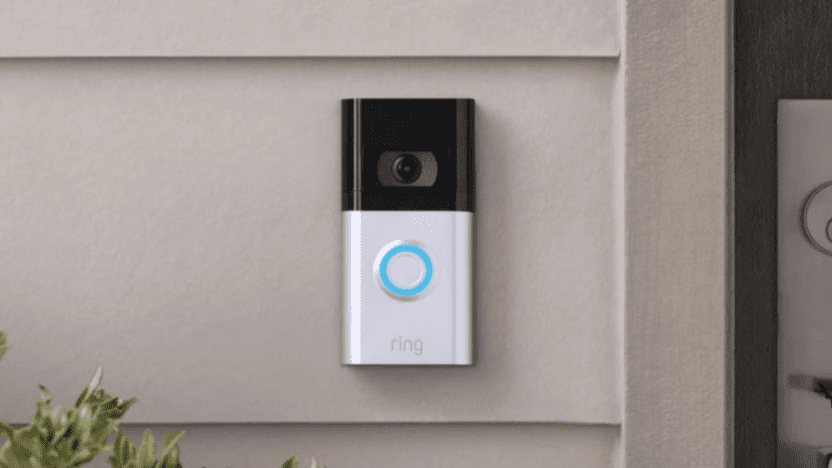 Got Christmas carolers at your door—or just a visitor who's pressed your Ring Doorbell ($199.99)? Turns out you can change your chime to sing holiday tunes.
To do this, connect your Ring doorbell to your smart speaker, open the Alexa app on your phone, click "Access devices," and tap your Ring device.
You'll be presented with doorbell sound options ranging from "Deck the Halls," to "Jingle Bells," to "Christmas Elves." Mine is currently set to "Turkey" (the "Gobble, gobble, gobble" makes me laugh every time).
Then, next Halloween, you can program doorbell sound effects from creepy organ to maniacal laugh. Talk about a great way to freak out your guests.
3. Protect your packages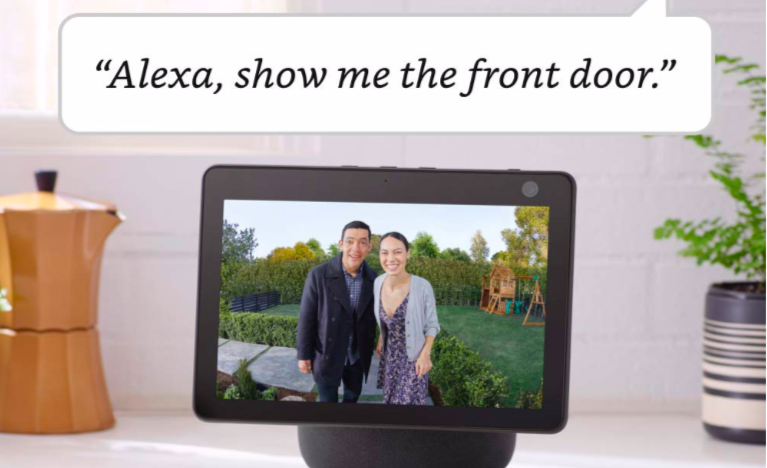 Speaking of knowing what's going on at your front door, with the current supply-chain delays (and ever-hovering porch pirates), you definitely don't want to miss the UPS guy these days.
If you have a Ring or other video doorbell, for example, the Google Nest Video Doorbell, consider connecting it to your phone, or your Echo Show or Fire TV Stick, so you can actually see who is at the front door.
Another option if you don't have a video doorbell is to ask Alexa to alert you when packages have been delivered, so they don't languish on the front porch.
If you're waiting on a delivery from Amazon, you can say, "Alexa, where's my stuff?" to get updates on impending arrivals.
4. Perfect your party planning
Feel like you need an assistant to get everything on your holiday list done? If you have a smart home, the good news is you have your own virtual elf eager to help.
For starters, simply ask your smart speaker to create a to-do list to ensure that nothing gets forgotten, or to remind you of a task.
Start with "Alexa/Hey Google, create a list," and add items to it. Then when you get frazzled, and can't remember what it was you needed to do next, simply ask Alexa what's on the to-do list. It's like having another brain.
You can also use your smart speaker to add essential party items, like paper goods or decor, to your virtual shopping cart, and even place your order using your voice.
5. Get help in the kitchen
No doubt holiday cooking and baking are par for the season, but both can get stressful and messy. Fortunately, a smart home hub can help you even if your hands are covered in flour.
Realize suddenly that you're missing vital ingredients? Fix it fast by voice-ordering through Amazon Fresh or Whole Foods.
Need to find recipes? Smart speakers can also help with that, and keep you from getting sticky fingers all over a recipe book.
6. Set a seasonal scene
Once all the prep is done, and the festivities have begun, it's time to set the scene!
No holiday is complete without music, and the Echo Studio (Amazon's high-end smart speaker) can help amplify your playlists.
If you have more than one smart device, you can also "group" them together.
For example, in the Alexa app, simply open the app, click "Access Devices," hit the "+" sign in the upper right-hand corner, and you'll see an option for "Add Group."
Once you have a group created, you can say, "Alexa, play music everywhere," and simultaneously blast your fave holiday tunes all over the house.
7. Light a 'fire'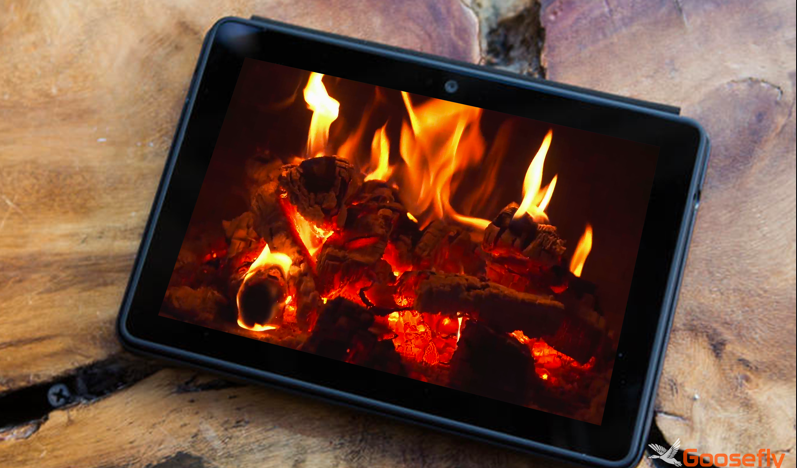 If you love a Yule log (and who doesn't?) light a "fire" with the Fire TV app, like White Log Fireplace, Curly Wood Fireplace, or Blaze. If you love a Yule log (and who doesn't?) light a "fire" with the Fire TV app, like White Log Fireplace, Curly Wood Fireplace, or Blaze.
By Kimberly Dawn Neumann