Homeowners are looking for easy upgrades that are simple to control while adding convenience and value to their homes. They're increasingly turning to smart-home technology, particularly during the pandemic.
Smart-home technology can mitigate danger, prevent damage, manage resources, and anticipate maintenance needs, according to a new report from Z-Wave, a company that provides a wireless technology for smart homes. Z-Wave's 2022 Z-Wave State of the Ecosystem Report was conducted in the fall of 2021 of about 1,500 homeowners who owned one or more smart devices.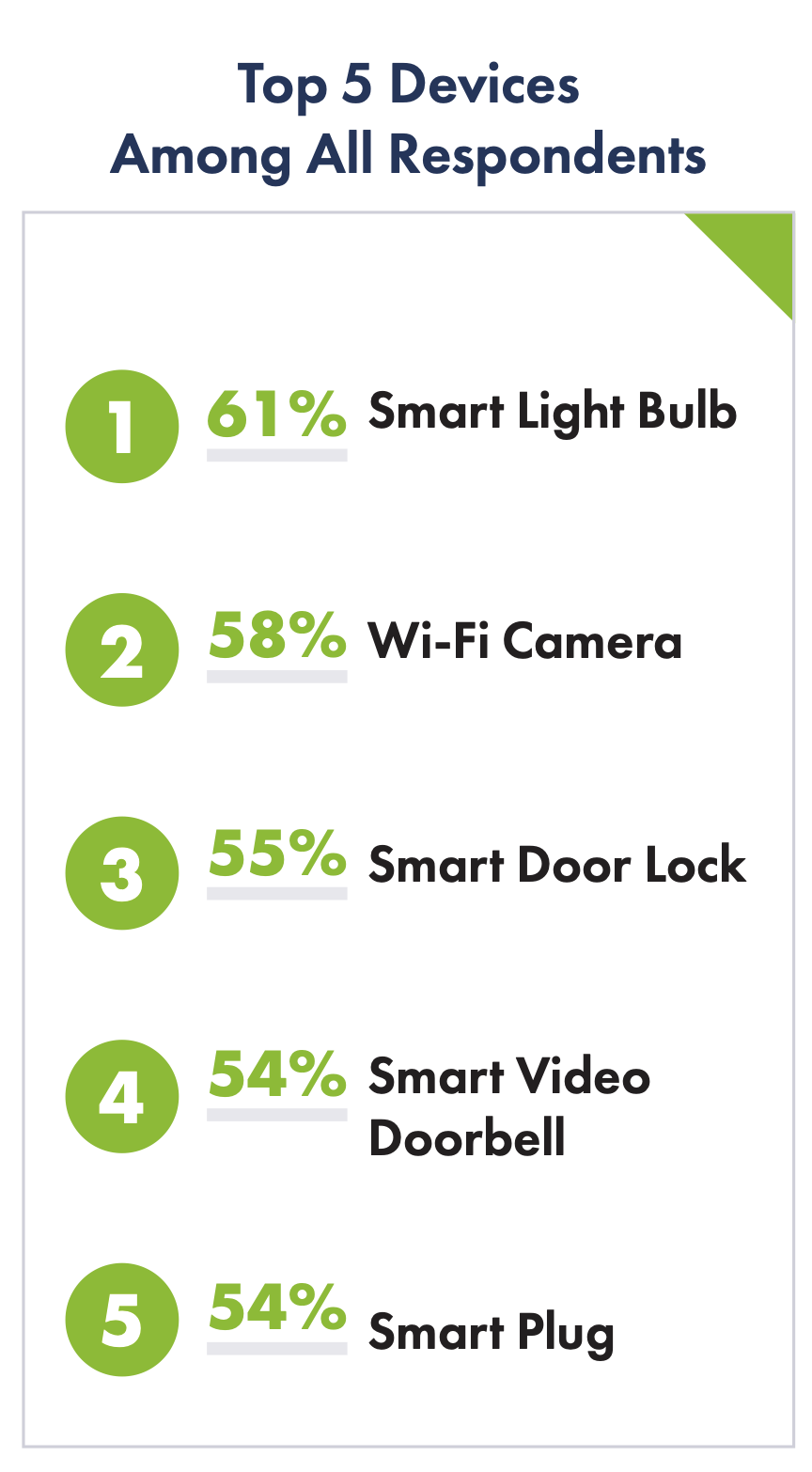 The biggest motivators to purchase smart-home tech: convenience, peace of mind, monitoring, safety, security, maintenance, and health use cases, according to the Z-Wave survey. Respondents said they are adopting more smart-home tech for the following reasons:
· "I like to make my morning and evening routines easier": 81%
· "I get peace of mind from more information about the status or condition of my home": 81%
· "I am interested in the latest technology": 76%
· "I like to increase the value of my home with upgrades": 72%
· "I become more interested in new products when I see them in a friend's home": 71%
· "I like to buy new products that are fun to tinker with or do something different": 61%
More time at home amid the pandemic has led more homeowners to explore smart-home tech. One in four Americans purchased a smart-home device in 2020, according to a 2021 survey released from SafeWise, a firm that offers safety solutions and resources for the home. The most popular smart-home products have included TVs, speakers and displays, and lighting. More than 40% of the 1,000 Americans surveyed say they purchased a security camera or alarm system as well.
Overall, the features most influential in the purchase of smart-home tech include reliable connectivity, easy setup, and data privacy and security, according to the Z-Wave survey.
DIY or self-installation is the most popular way to add a wide range of smart-home tech products. Also, a growing number of devices are coming with the home when the homeowners purchase it, either being left by the previous owners in existing homes or installed by builders in new construction, the Z-Wave survey says. These most often include smart sprinkler controllers, smart garage door openers, and smart thermostats.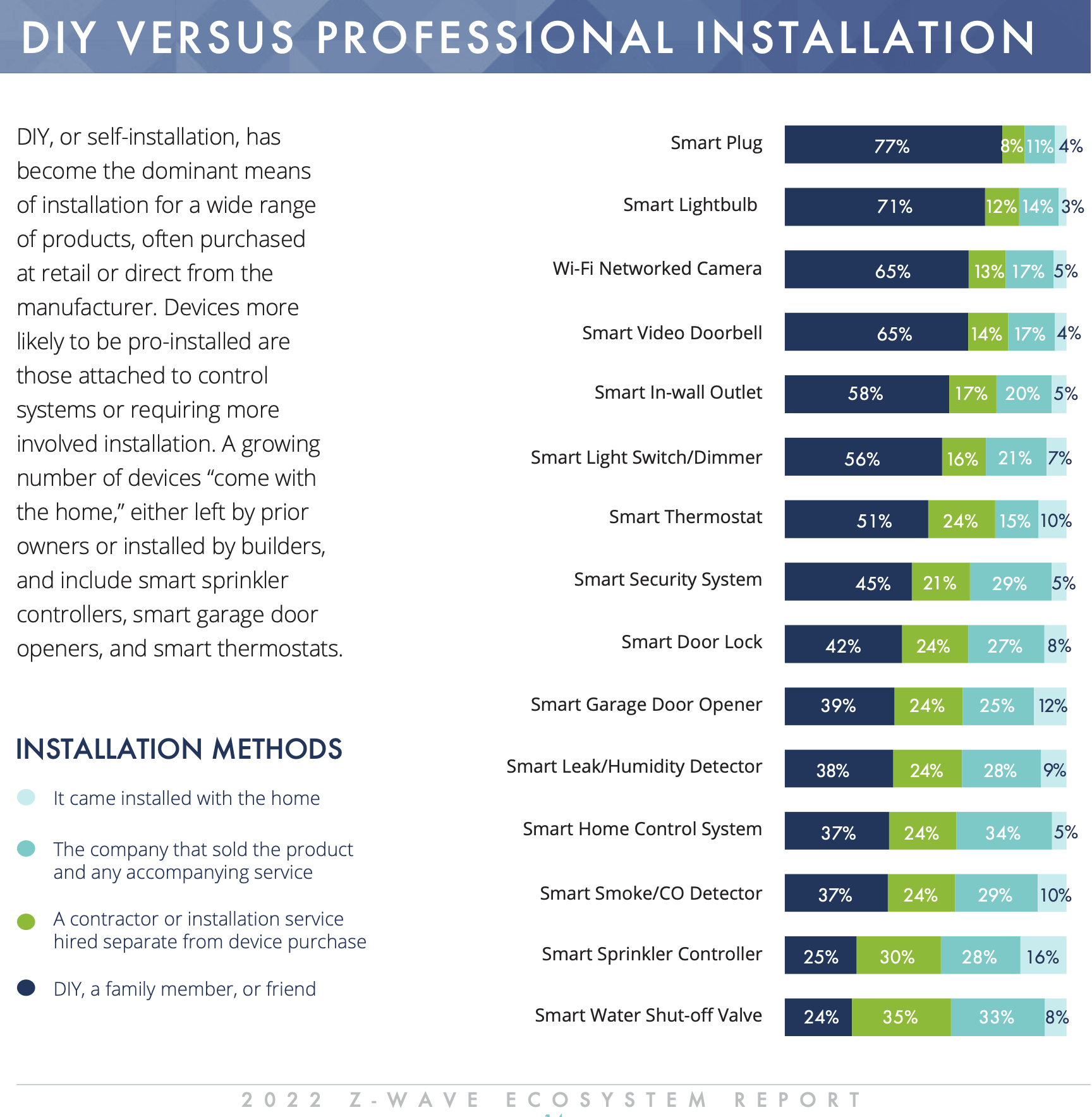 Source: