Lake Crystal
Lake Crystal is a city in Blue Earth County, Minnesota. Minnesota State highway 60 serves as a main route in the city. The city has three lakes close by: Crystal Lake, Lily Lake, and Loon Lake. According to the United States Census Bureau, the city has a total area of 1.72 square miles, all of it land. The Elevation is 994 ft above sea level.
School
K-12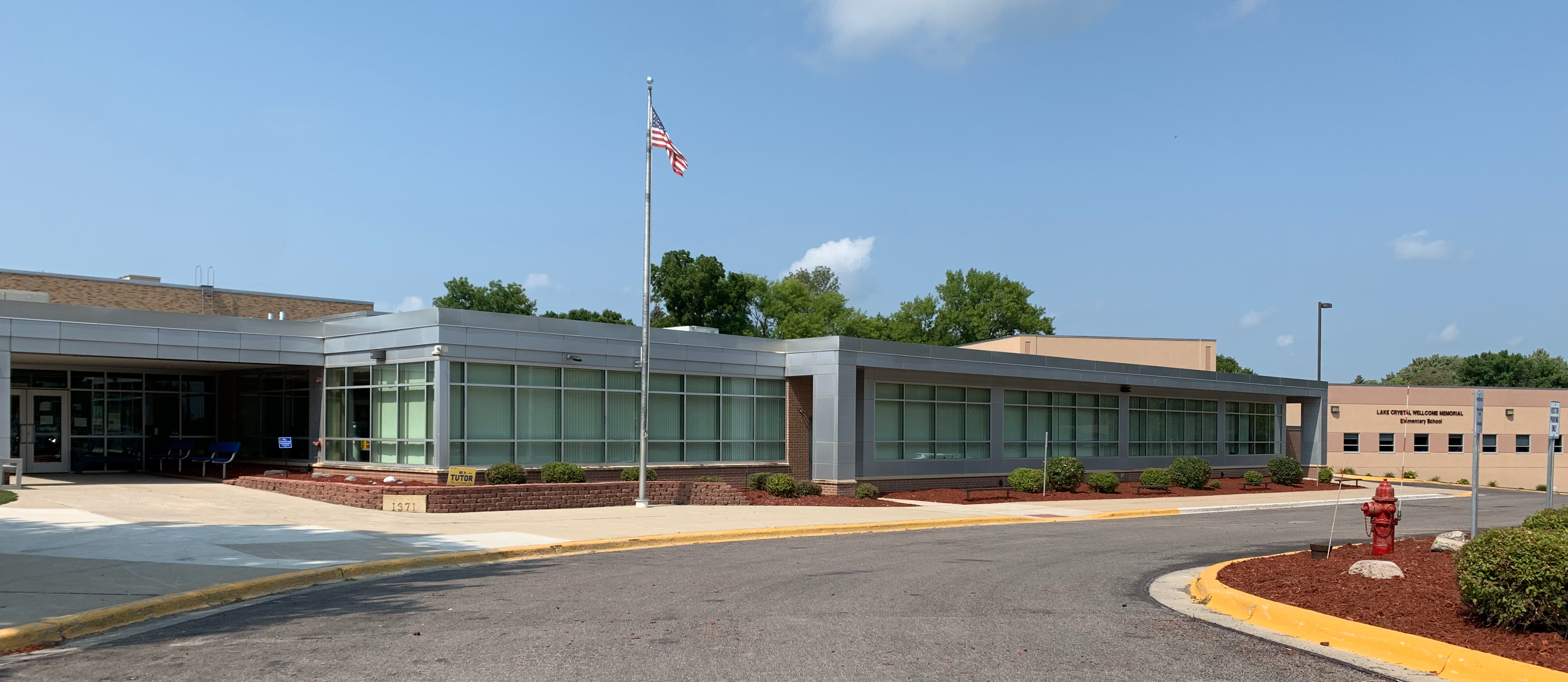 Wellcome Memorial School
History
Lake Crystal, a railway village and junction, platted in May 1869, incorporated by the legislature February 24, 1870, was named by Gen. Judson W. Bishop of St. Paul, engineer of the survey and construction of this railway, for the adjoining lake, which, according to Stennett, "was named by John C. Fremont and J. N. Nicollet, who explored the country around it in 1838, because of the unusual brilliancy and crystal purity of its waters." (This lake and the others near are unnamed on Joeseph N. Nicollet's map, 1843) The village was known as Loon Lake when its post office was established in 1867, the name changing in 1869.